What is FBS?
FBS is a popular Forex Broker and CFD trading platform founded back in 2009 by investors interested in trading research and technical analysis. At present, FBS is an international brand and has a presence in over 150 countries worldwide. The brand combines several companies and offers its clients opportunities to trade Margin FX and CFD.
FBS entities include FBS Markets Inc. (licensed by IFSC), Tradestone Ltd. (licensed by CySEC), Intelligent Financial Markets Pty Ltd. (licensed by ASIC), and TRADE STONE SA (PTY) LTD. (licensed by FSCA).
Being a regulated Broker, set by various legislation environments brought quite good trading capabilities with useful tools and authorized trading service, which push FBS development even better. Further in our FBS review we will cover its trading proposal conditions and see whether they are competitive.
FBS Pros and Cons
FBS operates for many years and provides a stable trading environment, there are good trading conditions on MetaTrader4 and 5, spreads are considered low based on our research also the education section is wide.
On the negative side, trading instruments are limited to Forex and CFDs and trading conditions vary in each entity, we recommend signing with European entity or Australian for better transparency.
| Advantages | Disadvantages |
| --- | --- |
| Long years of operation | Limited trading instruments |
| Globally recognized with multiple industry awards | Protective measures and trading conditions vary according to the entity |
| Low Spreads for Currency Trading | |
| Active social campaigns | |
| Both MT4 and MT5 offered | |

FBS Review Summary in 10 Points
Overall FBS Ranking
With our Expert finds and overall review we consider FBS as an attractive opportunity for beginning traders or regular size traders. We found low fees for Currency trading, also any trader can start since deposit requirement in only 1$, and conditions are overal good.
FBS Overall Ranking is 8 out of 10 based on our testing and compared to over 500 brokers, see Our Ranking below compared to other industry Leading Brokers.
FBS Alternative Brokers
Yet, we found some minor disadvantages found too, where offering mainly suitable for Forex trading, also international entity trading conditions are wider and are different along with the security measures applied. Besides, we found some trader reviews with issues detected about customer service and withdrawals. So it good to consider other brokers too, see our selection of Alternative Brokers below:
IC Markets – Excellent cTrader Broker
BlackBull Markets – Good for High Leverage trading
HFM – Good for Long Term Trading
Awards
For the years of its quite successful operation FBS received over 60 international awards that recognize them as a Transparent Broker with Best Customer Service, which is actually some of the most rewarded Brands worldwide.
Is FBS scam or safe Broker?
No, FBS is not a scam, FBS is a brand name used by Tradestone Limited, which is a Cyprus-registered company, EU and MiFID-regulated investment firm registered with CySEC. Also, Broker obtained licenses from Australia ASIC and South Africa FSCA too.
However, an additional entity of FBS is located in Belize, which is offshore zone that do not really prove their reliable status on its own. Belize's local regulator Financial Service Commission or FSC mainly just register companies rather than regulate them.
Yet, together with regulation from European CySEC it makes FBS a broker which compliant with regulatory requirements and therefore offers reliable trading conditions.
See our conclusion on FBS Reliability:
Our Ranked FBS Safety Score is 8 out 0f 10 for good service along the years of operation. Also we saw before broker was operating in one of the entities, for now it acquire additional licenses and become a truly global broker with availability in many countries, which is definitely big plus. Yet, we advise open an account at FBS Europe or Australia for better safety.
FBS Strong PointsFBS Weak PointsRegulated broker with long years of operationOffshore entities in BelizeNegative balance protectionProtective measures vary according to the entityBroker constantly growing, added South Africa and ASIC licensesGlobal expand
Is FBS Regulated? How are you protected?
Trading with a regulated broker that adheres to strict standards is the first and most important step before you sign in with any trading company. In this matter, FBS with its obtained license and compliance to MiFID directive in Europe and Australian one too follows strict rules towards money protection, while FBS keeps traders' funds in segregated accounts, as well as enhances capabilities y Negative Balance protection.
In addition, being a Cyprus Investment Firm FBS falls under the Compensation Scheme, which protects the client's investments in case of the broker's insolvency issue.
Yet, conditions and protective mesures vary based on the entity alike South Africa FSCA does not provide compensation Scheme, and Belize does not provide any strict protecction, so we advise signing with branches that are better protected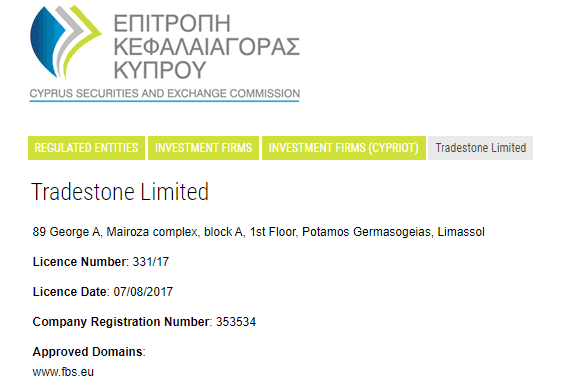 Leverage
Obviously, leverage levels increase your trading size by the possibility to multiply the initial balance bringing vast opportunities for higher gains. Yet, as usually happnes in Forex trading, offered leverage depending on some factors including trader level of expertise, residence, which instrument you trade as well as falls under regulatory restrictions. Therefore based on our FBS finds:
trading with a European entity you may maximum use 1:30 leverage for major currency pairs,
Australian and South Africa entity allows lower maximum of 1:30
International FBS offer high leverage ratios up to almost fantastic 1:1000 or even 1:3000 sometime
Yet, always make sure to learn how to use leverage smartly in order not to only gain, but to reduce the risks of losing your money rapidly. Since highest leverage involves a high risk of losing in parallel to its gaining option, which may be not the best option for very beginners as well. High leverage usually a priority of professional traders, which we also find available in European entity too.

Account Types
While opening an account you may choose between Standard Account, Crypto Account and Cent Account, which we found with our research as a perfect option for beginners due to its much lower requirements and risks involved. See some of our finds below:
The account types at FBS offer both demo and live trading accounts that give exactly what you may look for, regardless of the level of experience. Demo Account is very recommended for beginners and if you would like to test the FBS Forex trading environment.However, note since FBS operates through several entries EU one, Australian, South Africa and the International the conditions and trading proposals may vary.
Alike, International traders can sign up with the alluring opportunity of 6 Account types, very high leverage of up to 1:3000, deposit bonus, cashback programs and much more. However, make sure you learn all the risks involved with high leverage and use of bonuses as well
| Pros | Cons |
| --- | --- |
| Fast account opening | Trading Account types vary according to FBS Forex entity |
| Easy switch between Demo and Live Accounts | |
| Standard and Cent Accounts | |
| Very low minimum deposit | |
How to open a trading account with FBS
Eventually opening an account with FBS isn't a very complicated process, as you will be guided through simple to understand steps, which are the following.
Enter all the parameters of yours including name, email, Phone, etc
You will receive a confirmation link to your email to follow the process
Upon receiving access to your online account management you may start Demo Account at this stage
Define the account type you wish to open and choose your base currency
Specify your trading experience and expectations with the online questioner
Upload proof of your address, identity, etc (As per regulatory requirements)
Click Submit, allow a few working days to verify your documents and account
Follow with money deposit
Decide whether you want to trade FX products, stocks, or others and start trading

Trading Instruments
As for the trading insturment selection, we found good conditions for trading on Forex, Metals while all connected by split-second execution through the STP model.
FBS Instrument Score is 7 out 0f 10 for good trading instrument proposal for Currency Pairs and CFD. However, we would note the range of instruments are rather limited as there are around 40 currency pairs, including exotic ones are offered and 6 Indices based on CFD trading, along with Metals and Energies. Also, conditions may vary based on entity.
If you prefer trading Stocks, Futures or a wider range of instruments, you better then consider other brokers as well, check AvaTrade

What are FBS Fees?
FBS pricing is typically built into a spread, which means you will be paying spread for every order you take, plus consider overnight fees, inactivity fee and withdrawal fees if applicable. See the fees comparison table below.
FBS Fees are ranked good with overall rating 8 out of 10 based on our testing and compared to over 500 other brokers. Overal fees are good, some deposits and withdrawals are free of charge, but it worth to check conditions under which entityt you operate alike the available methods too.
| Fees | FBS Fees | HotForex Fees | BDSwiss Fees |
| --- | --- | --- | --- |
| EUR USD Spread | 0.9 pips | 1.2 pips | 1.5 pips |
| Crude Oil WTI Spread | 4 pips | 5 pips | 6 |
| Gold Spread | 15 | 19 | 25 |
| BTC USD Spread | 30 | 30 | 2000 |
FBS Spreads
Since there are two account types, you will have an option either to trade with a Standard spread Account starting from 1 pip, or while trading with Cent account be offered with tight spread.
Thus, as we found on our tests typical spread on Standard account for EUR USD pair is 0.9, and Cent Account EUR USD spread is 3 pips.
The international offering is slightly different since there are ECN accounts available with raw spread and commission charge per lot.
You may see below more examples of some spreads and conditions, contract specifications and rollover below as well may compare FBS fees to another broker FP Markets.
Overnight fee
Also, you should always count on the FBS overnight fee or swap in case you perform swing strategy and hold positions longer than a day. Each instrument has its own ratio, which you may see as the example above or check directly from the platform.
FBS Spreads are ranked low with overall rating 9 out of 10 based on our testing comparison to other brokers. We rank it as very good for Forex spreads which we found among lowest in industry, yet conditions vary based on entity
| Spreads | FBS Spreads | HotForex Spread | BDSwiss Spreads |
| --- | --- | --- | --- |
| Deposit Fee | No | No | No |
| Withdrawal Fee | No | No | No |
| Inactivity Fee | Yes | Yes | Yes |
| Fee ranking | Low | Average | Average |
Payment Methods
So in order to transfer into live trading you should obviously deposit money, in this regard we found FBS offering of a range of the most used and convenient payment options from an impressive range over 100 payment systems. However, this might be applicable for the international entity of FBS only, as the EU regulator demands strict money transfer policy as well.
FBS Funding Methods we ranked Good with overall rating 8 out of 10. The Minimum deposit is among lowest, so you acn start with any ammount, also international trading supports numerous methods with low fees. Yet, top-tier jurisdictions provides mainly typicall methods like Bank Wire and Cards.
Here are some good and negative points for FBS funding methods found:
| FBS Advantage | Disadvantage Advantage |
| --- | --- |
| Fast digital deposits | Methods vary based on entiy |
| 10$ as a first deposit | Europe and Australia provides only basic methods |
| Very wide range of supported methods for International entity | |
| Multiple Account Base Currencies | |
| 0$ deposits and free withdrawals | |
Deposit Options
As we see there are numerous deposits options included in FBS offering. These include the most common ones available for the FBS CY entity and much more at its international branch.
major cards Visa and MasterCard,
e-wallets Neteller and Skrill
Wire transfers
Crypto wallets
Minimum deposit for FBS
FBS minimum deposit for Cent account is 10$ at the very beginning, good option for beginning traders. Standard Account yet demands only 100$ initial deposit so experienced traders may find their way with relatively small amounts too. For Crypto accounts users, minimum deposit is 1$ only.
FBS minimum deposit vs other brokers
| | | |
| --- | --- | --- |
| | FBS | Most Other Brokers |
| Minimum Deposit | $1 | $500 |
How long does it take to withdraw money from FBS?
FBS provide good selection of withdrawal options and 0$ fee for both withdrawals and deposits. However, always make sure to check with your payment provider directly in case any fees are waived, also depending on your country of origin.
Withdrawal of money isn't a complicated process, as you need to enter into your trading account management area and submit a withdrawal request. Typically FBS process withdrawals within 1-2 business days, however allow additional processing time for your payment provider.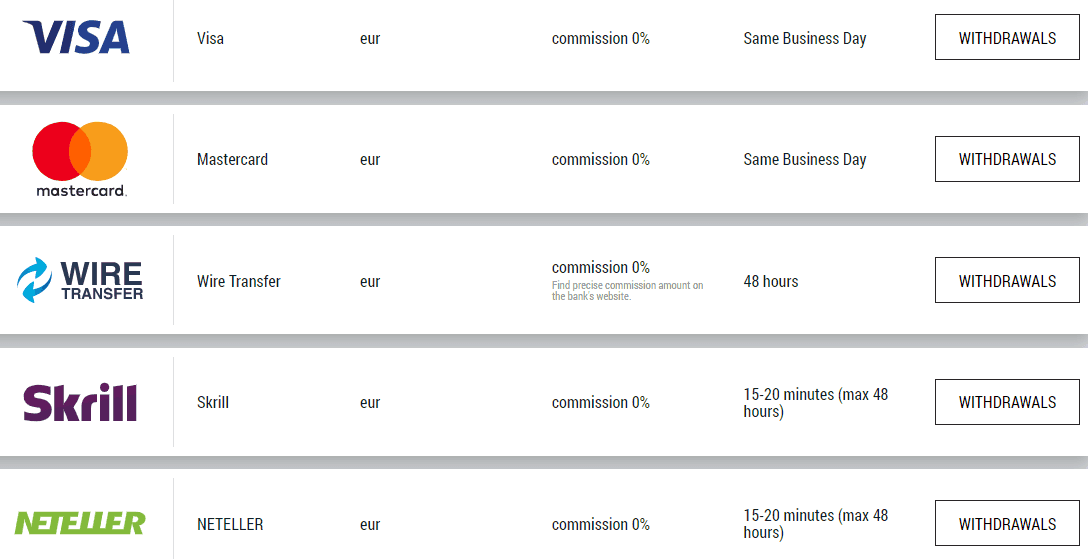 Trading Platforms
As the majority of STP, technology-based and best Forex brokers, FBS mainstays at the high industry and provides a powerful platform to execute orders, through the market leader – MetaTrader4, also available to choose newer version MetaTrader5 and proprietary FBS Trader.
Scores & Availability of different platforms
FBS Platform is ranked Good with overall rating 9 out of 10 compared to over 500 other brokers. We mark for offering popular MT4, MT5 also its own developed platform included, you can trade via FBS Tarder too, which we found simpler than MT4 but still powerful enough and is good FBS offers various alternatives for the platforms.
| Platforms | FBS Platforms | OctaFX Platforms | eToro Platforms |
| --- | --- | --- | --- |
| MT4 | Yes | Yes | No |
| MT5 | Yes | Yes | No |
| Own Platform | Yes | No | Yes |
| Apps | Yes | Yes | Yes |
Web Trading
Web Trading is very comfortable as you don't need to download or install any software, simply by login online through a browser you may trade instantly, we found its available at FBS too. Yet, usually Web trader features fewer tools or customize parameters and is a rather simplified version of the platform.
Desktop Platform
MT4 is also available as a desktop platform which is more suitable for active trader and professionals due to its comprehensive add-ons and options.
Moreover, in case you will be trading with the international entity of FBS you will be offered also to use the upgraded version MetaTrader5. This platform stands even more high in terms of its capabilities, progressive features and vast opportunities on trading, which is great opportunity for FBS to select too.
Mobile Trading Platform
Of course all platforms feature mobile trading app, so you can stay trading under any circumstances and on the go.
Eventually, FBS Trader is a platform app that is a highly rewarded and regarded social trading platform that allows following trading professionals or strategies, which is a great option for investors or beginning traders to learn better.
Look and Feel
It is a fact that MetaTrader charting does not require introduction or recognition, as it is the most regarded design worldwide. MetaTrader is simple to navigate, overlook or research is packed with comprehensive tools and features, yet is very understandable even for the very beginners.
A solid platform MT4 delivers a wealth of features, advanced charting and customization along with auto-trading capabilities while available for PC or MAC, Android or iOS devices making it available at anytime or anywhere.
Trading indicators
In addition to the good functions of the MT4 and MT5 as we found within the FBS Review, you can enjoy daily technical and fundamental analysis data that is streamed into the news section. Together with over 50 technical indicators, one-click trading, possibility to create and use EAs with no limitations and even trade with VPS service support.

FBS Customer Support
Another point to admit is the customer support FBS provides, you will find FBS Customer Support available 24/7 accessible either through live chat, international phone lines, email or even social media.
Customer Support in FBS we rank Good with overall rating 7 out of 10 based on our testing. We found customer team quitee responsive, buut also found some negative reviews from the traders.
See our find and Ranking of FBS Customer Service Quality:
| Pros | Cons |
| --- | --- |
| 24/7 client support | Some negative experiences from traders |
| Quick response and Relevant answers | |
| Live Chat, International Phone Lines and email supported | |
Education
With our opinion FBS education is good, there are numerous educational materials and programs organized by FBS that are designed to enhance trading capabilities, recognizing the importance of good knowledge in markets trading.
At the FBS learning center you will find a range of Webinars, Forex Guidebooks, numerous Tips for traders, Video Lessons along with Glossary materials.
OctaFX Education ranked with overall rating 9 out of 10 based on our findings all in all, FBS education is quite sustainable and well organized, also you will find other good tools including research and analysis at excellent level too.
Research
Apart from the research tools that MetaTrader platform is packed with you may access additional information that FBS provides.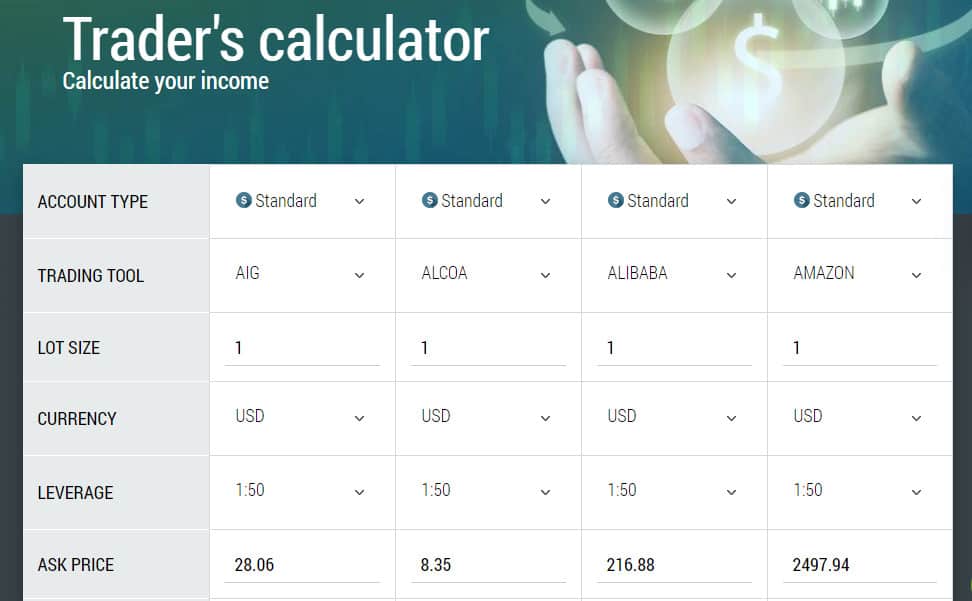 We found a well designed Forex Calculator right from the website, Economic Calendar to track the news and a currency converter for easy calculations. In addition, FBS provides in-house designed Daily Market Analysis and runs Forex TV, where all news and freshest updated stream right to the platform, which are definitely good point for trading knowledge.
FBS Review Conclusion
Our final though about FBS is good. The range of account types, platforms with advanced tools and convenient customer supports enables good trading conditions. Also, FBS adheres to popular and quite good reputation among traders, while also FBS actively participates in social activities. While the trading costs are among low for Forex instruments and provided FBS Markets execution model as an STP Broker is making good job on provided platforms too.
Based on Our findings and Financial Expert Opinion FBS is Good for:
Beginning Traders
Forex Traders
Traders who prefer MT4 or MT5 platform
EAs running
Technical Trading
Low Deposit Trading
News Trading
Traders with Variety of Trading Strategies